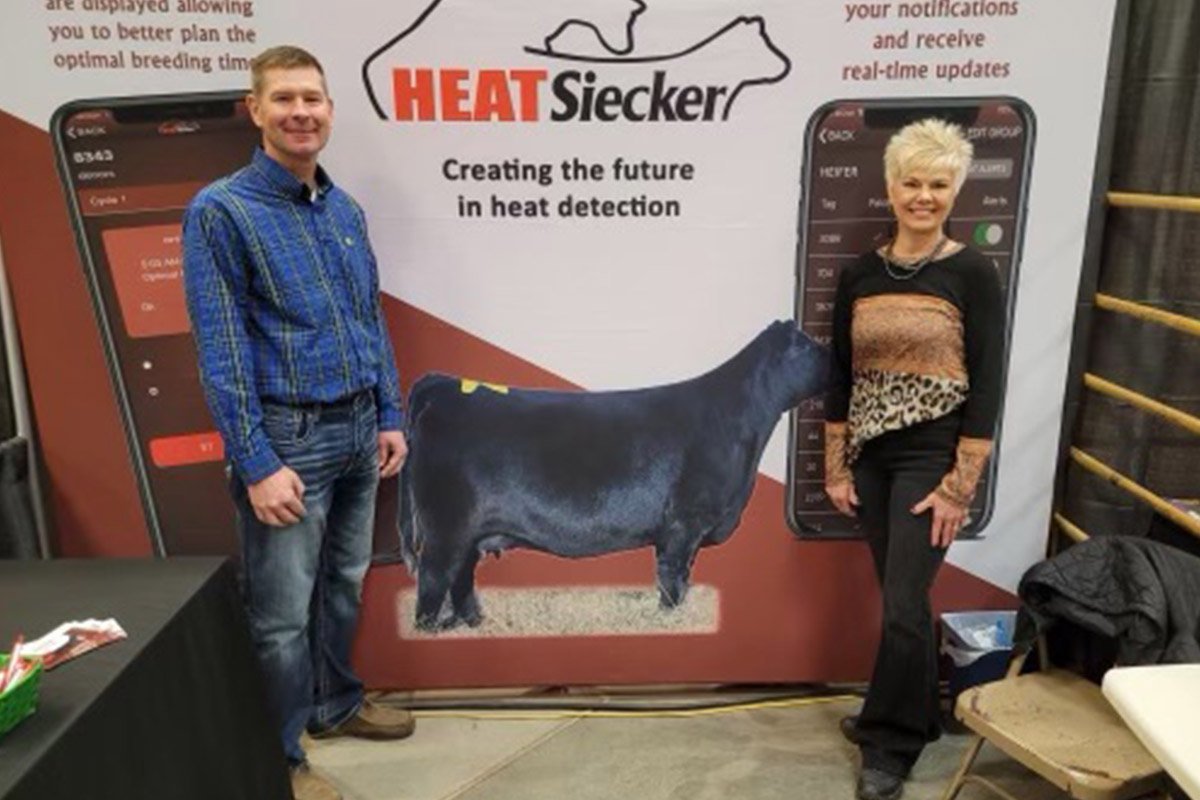 About Us
HeatSiecker is a family business, owned by Brent and Sharlyn Sieck. The HeatSiecker Heat Detection System was developed while breeding our own cows. We understand your problems, pains and the jobs you need done.
After years of frustration of having to make choices of whether to attend kids' school activities, social and business functions or to heat check cattle, HeatSiecker was born. No longer do you need to choose one over the other! Heat Detection is now at your fingertips with real time notification.
We are proudly making our products in the USA and providing local jobs as well as doing business with local companies that contribute to the success of HeatSiecker.
We are carrying on our families' legacy as fifth generation farmer-ranchers. We are both native Nebraskans and cattle have been part of our blood our entire lives.
Brent took his first AI class when he was a sophomore in high school and began breeding cattle for himself and others. He continues to use this skill during our busy breeding season. He holds an Animal Science degree from the University of Nebraska. In 2005 he attended Embryo Transfer School and continues to implant embryos in our herd of cattle. In addition, we have had an annual show cattle sale for the past 20 years.
In our youth, both of us were active in 4-H and Brent was also an active member of FFA. We passed on our love of agriculture to our kids, as they were active participants in these organizations as well.
After breeding cattle over the last 35 years and seeing products come and go, we developed HeatSiecker. As producers ourselves, we understand the needs of the cattle industry.