ScanPatch/Activate
Be sure antenna is set up to operate patches
Select "Scan Patch" in menu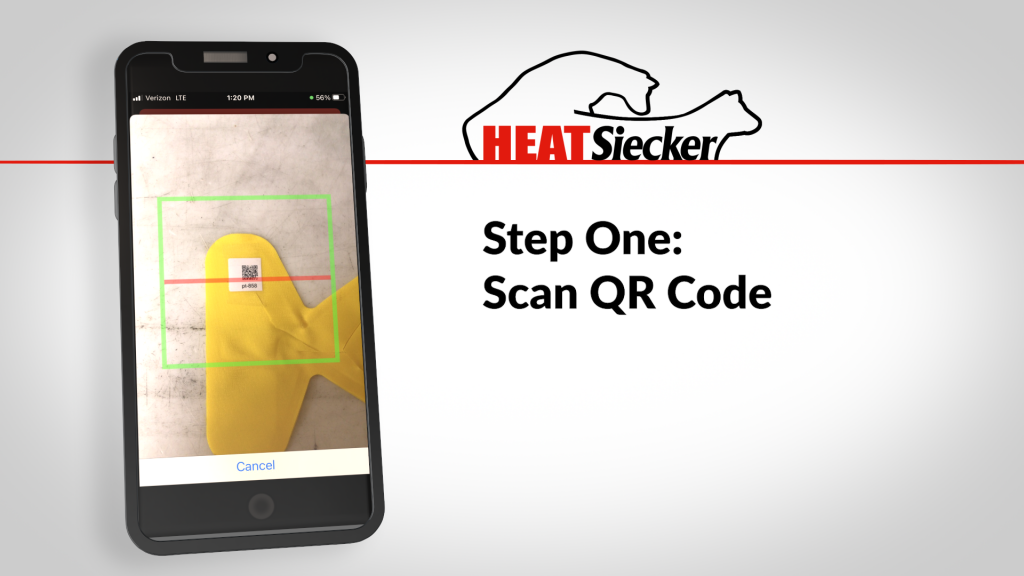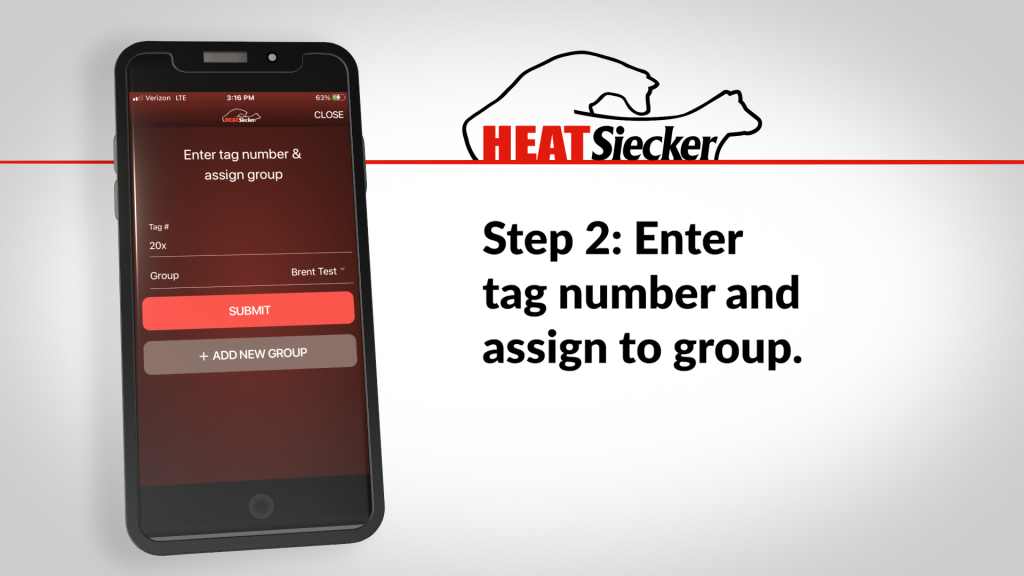 Enter tag # of cow
Enter group (Create prior to scanning or do it now in "Add New Group")
Select "Submit"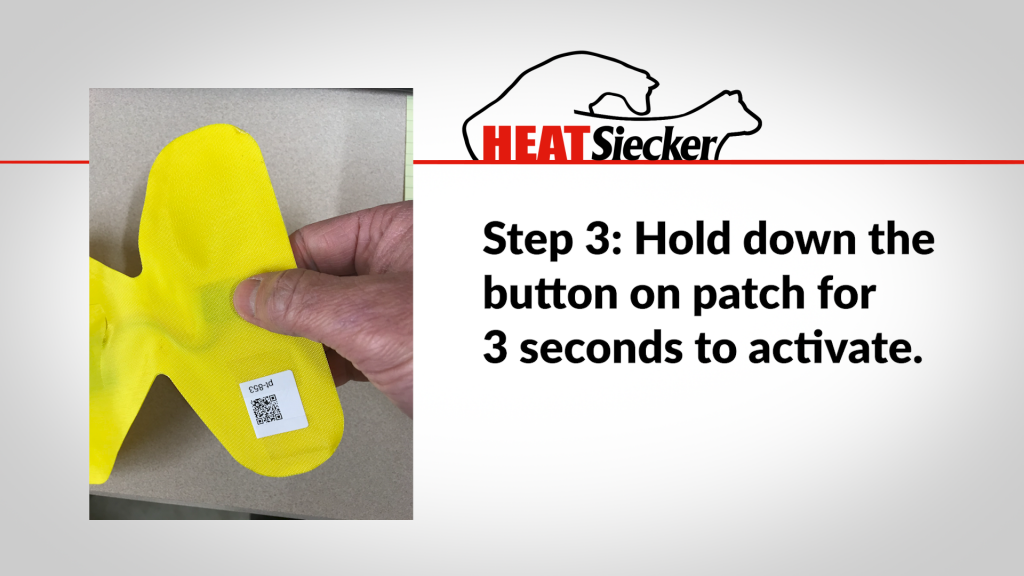 Hold button on patch for 5-7 seconds to activate.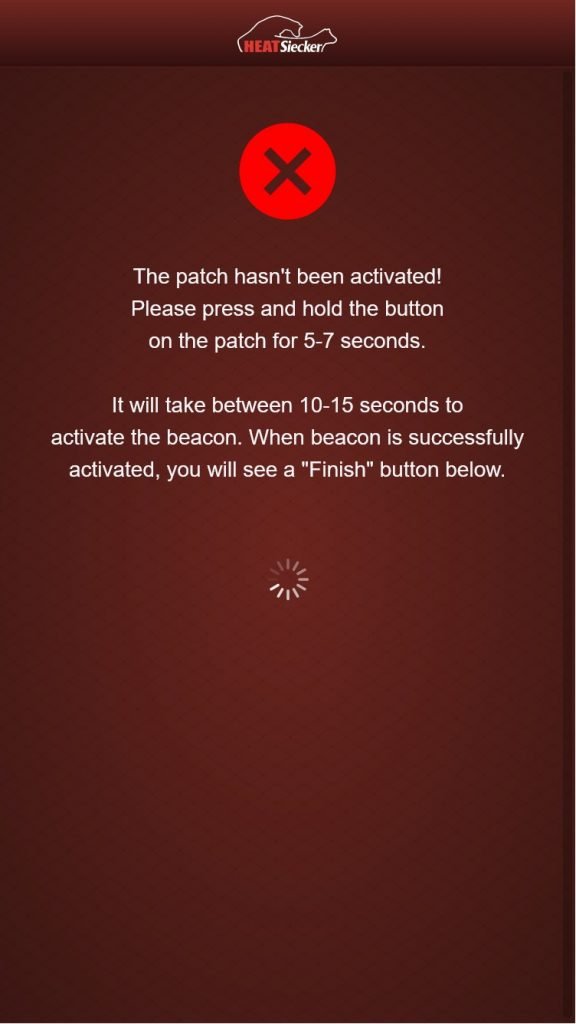 The spinning icon shows patch is sending the first signal. Wait 10 sec to complete and app takes you to the next screen.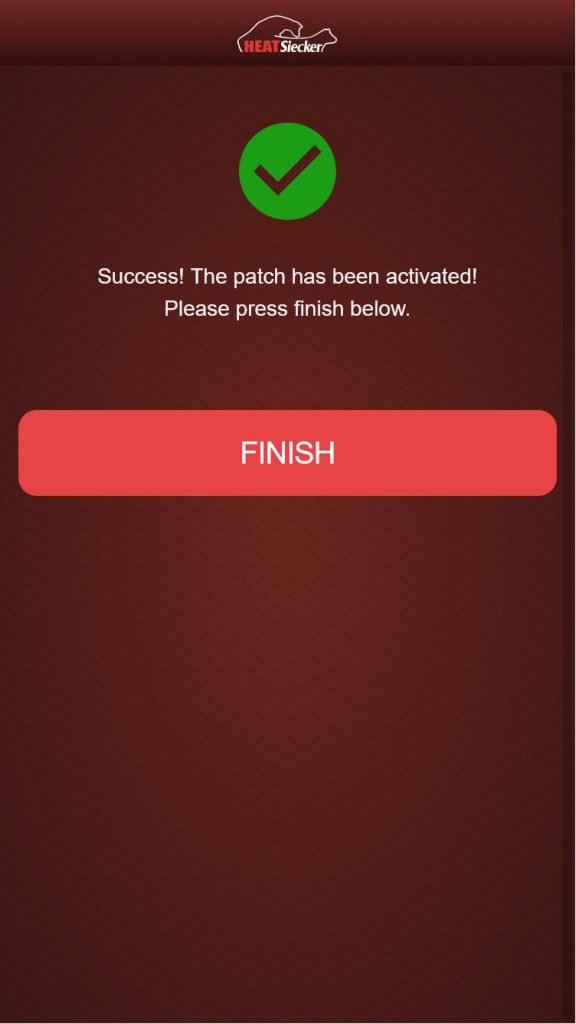 Activation is complete when you select Finish
In conclusion, as patches are scanned and group is created, the app will sort cows automatically into numerical and alphabetical order.
---
Watch List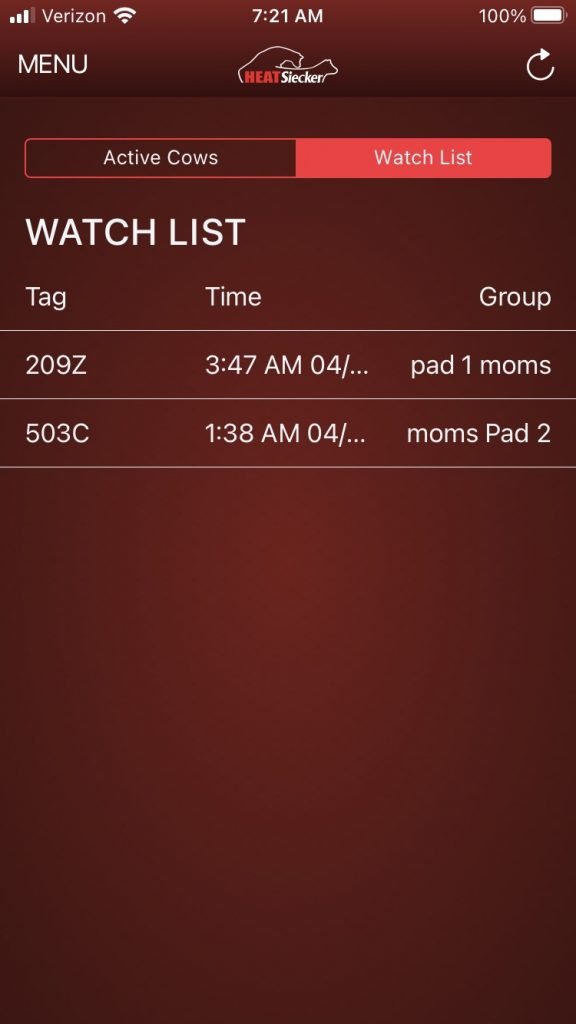 A cow's first mount shows on "Watch List". No notification is sent. Watch List may be viewed by selecting Watch List heading.

3 mounts need to occur in a 2 hour window for the cow to be moved to"Active Cows" list. This is set to filter out false mounts.

After 6 hours, if the 3 mounts do not occur, the cow will automatically fall off the watch list.
---
Active Cows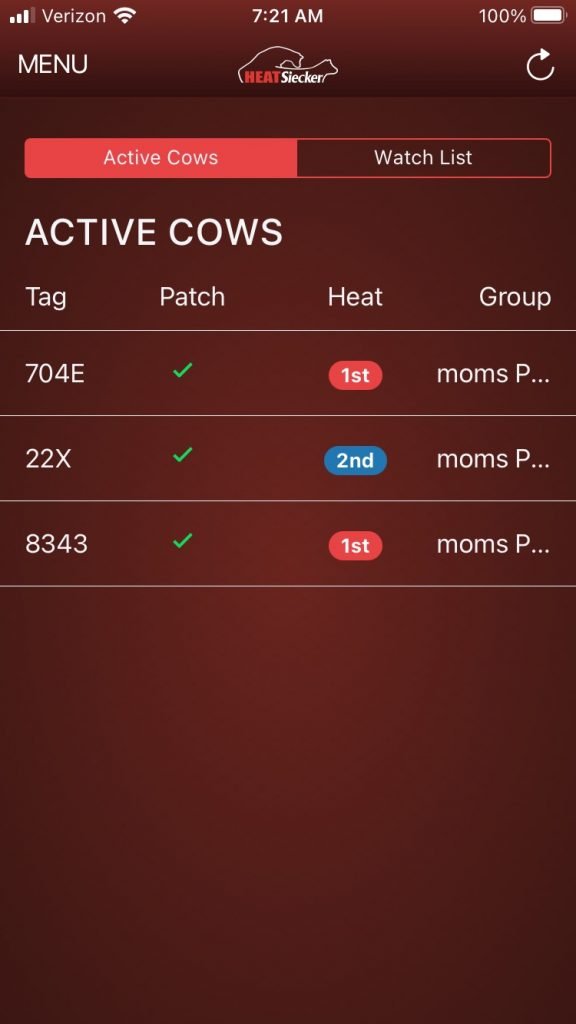 Once a cow reaches the "Active Cows" list the 3 mounts that occurred will be displayed on her individual page and a notification is sent.
A cow is only removed from "Active Cows" in 2 ways:

One: Select "Remove this Cycle" at the individual cow page. This removes all mounts and resets the cow. Use this to delete false mounts that get past first filter.

OR


Two: Select "AI/ET" button on individual cow page. This moves the cow to your selected breeding schedule.
---
Selecting a cow from "Active Cows" list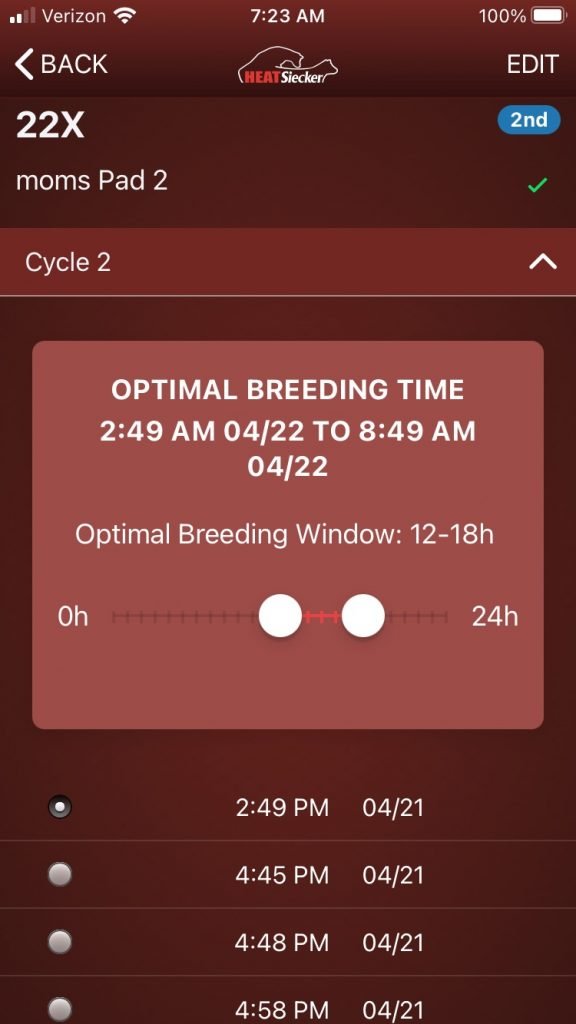 Her individual page displays each mount's time/date.
Optimal Breed Window
App defaults to 12 – 18 hours based off 1st mount. If preferred, you may select the mount preference from which to have the breed window figured. Tap the small white circle to the left of the time. It will then use that as the start of her cycle.
12 – 18 hours may be changed by moving the slide buttons from 0 – 24 hours. This allows you to adjust the desired breed time.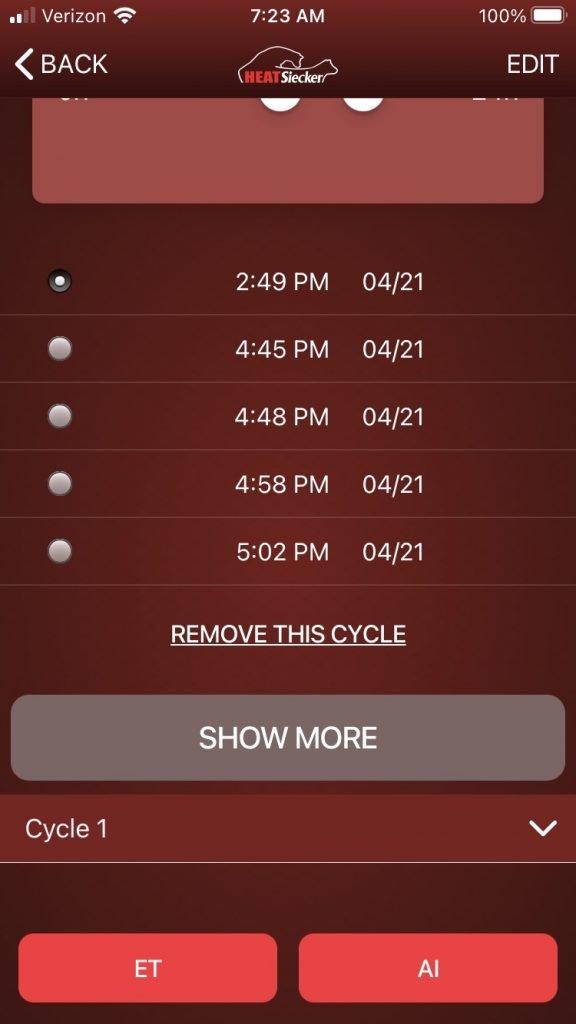 The "Show More" button displays all additional mounts
AI/ET button moves cow to breeding calendar.
---
Breeding Calendar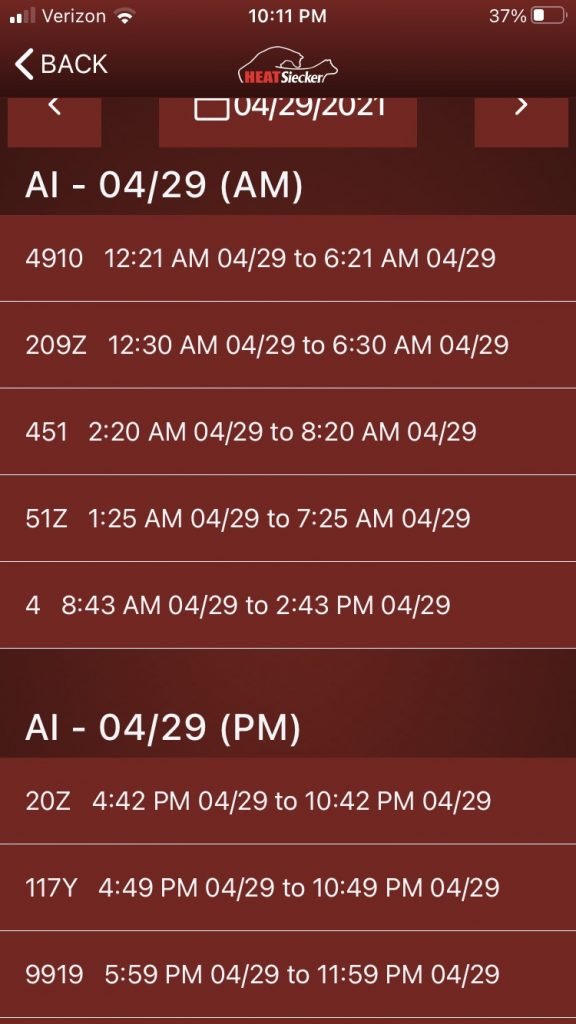 Displays cow number and selected breed window in AM/PM times for breeding.
On ET page, the times are listed same as AI. The date does not go out 7 days when an embryo is implanted.
Selection of date at the top brings up a calendar to view past days or years.
---
Group Page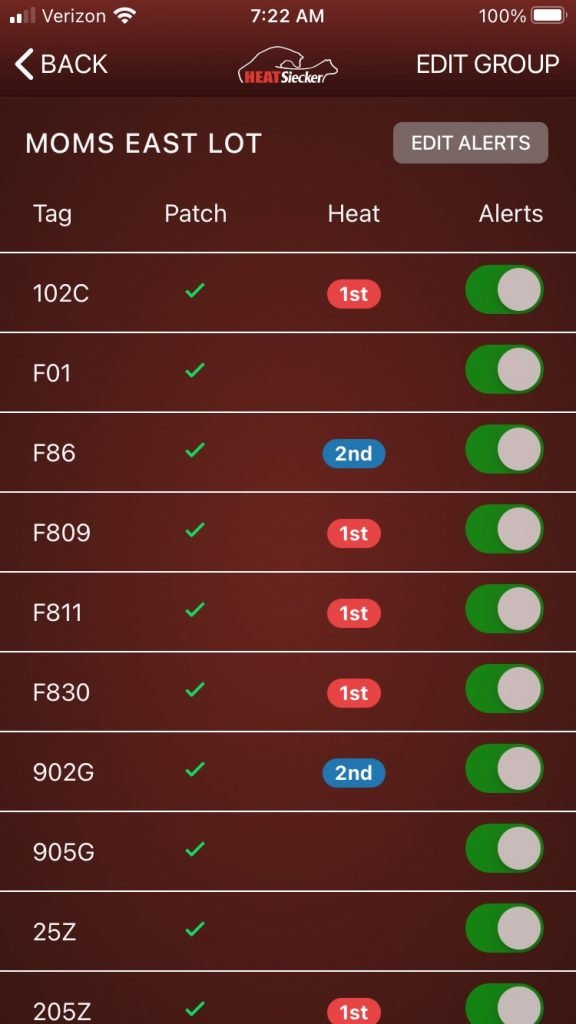 Heat Pill

This column shows what heat cycle the cow has had by display of 1 2 3.
Alerts

May be turned on/off at "Cow Groups" page. Select edit alerts and manage individual cows or entire group.
Green ✓

This is displayed on Group and Individual Cow pages. The patch sends a beacon out every 6 hours. When a green ✓ appears, this tells you the patch is working correctly and communication with antenna is taking place.
Yellow X

Cow is out of range of antenna and the beacon has not be received.

Damage may have occurred and patch needs inspected.
Red X

Patch is now at end of life and won't function. This will occur approximately 120 days after activation.
---
New Season (found in Menu)
Selection of this archives all information and clears the app. The past information may be found on the "Breed Calendar" pages. Select Date at top of page and past dates and years may be viewed.